26/09/2023
Congratulations to Peter Sheils Captain's Prize Winner. Peter also won the Golfer of the Year, narrowly beating Paul Ryan who had equal score.
Welcome to our Captain for 2024 Ray O'Hanlon
07/07/2023
Well done Paul Ryan Winner if the Claret Jug / Jim Fitzmaurice Memorial Trophy.
22/09/2022
Congratulations to Martin Flood Winner of Austin Seagrave's Captain's Prize.

Well done to Gary McCormack our Golfer of the Year.
A big thanks to the outgoing Captain Austin Seagrave and welcome to his successor Oliver Smith.
Best of luck for 2023 Oliver.

22/09/2021

Congratulations to Martin Kiernan Winner of Pat Kenny's captain's prize. Also well done to Tony Canning our Golfer of the Year.
A big thanks to the outgoing captain Pat Kenny and welcome the his successor Austin Seagrave. Best of luck for 2022 Austin.

22-05-21
We are finally back able to play golf. However golf clubhouses are closed at the moment and facilities may be limited. All members are asked to remain vigilant of all COVID-19 protocols. Please do not gather in groups particularly around the clubhouse and the 1st tee.

25-03-2020
The Outing to Corballis GC has been postponed indefinatly due to the current COVID - 19 crisis.

23/09/2019

A great day was had by all who attended Gary McCormack's Captain's Day at Hollywood Lakes last week. Congratulations to Rory Lyne the Captain's Prize winner. Congrats also to Gary himself winner of this years Golfer of the Year. A big welcome to Pat Kenny our incoming Captain.

Congratulations to Paul Kelly the winner of the Jim Fitzmaurice Memorial Trophy for 2019.

Anyone who ordered a Shirt they will be available for collection at Skerries outing.
Naomh Barrog Golf Society
Polo Shirt
Crest to be Added
€ 25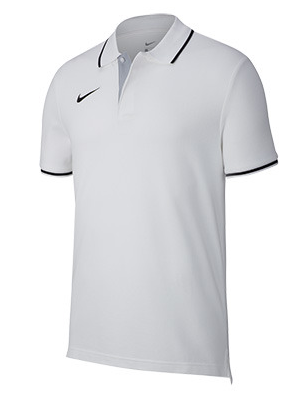 09/03/2019
Last nights fundraiser and Table Quiz was a great success. Thanks to John Whelan our Quiz-master Extraordinaire and to ALL the people who supported the event and brought prizes for the raffle. Total amount raised was €890. Well done one and all.

2018
Once again this year we are running the ever popular
RYDER CUP COMPETITION .
You can download or print the .pdf form below.
Get your entry in by Thursday 27th September.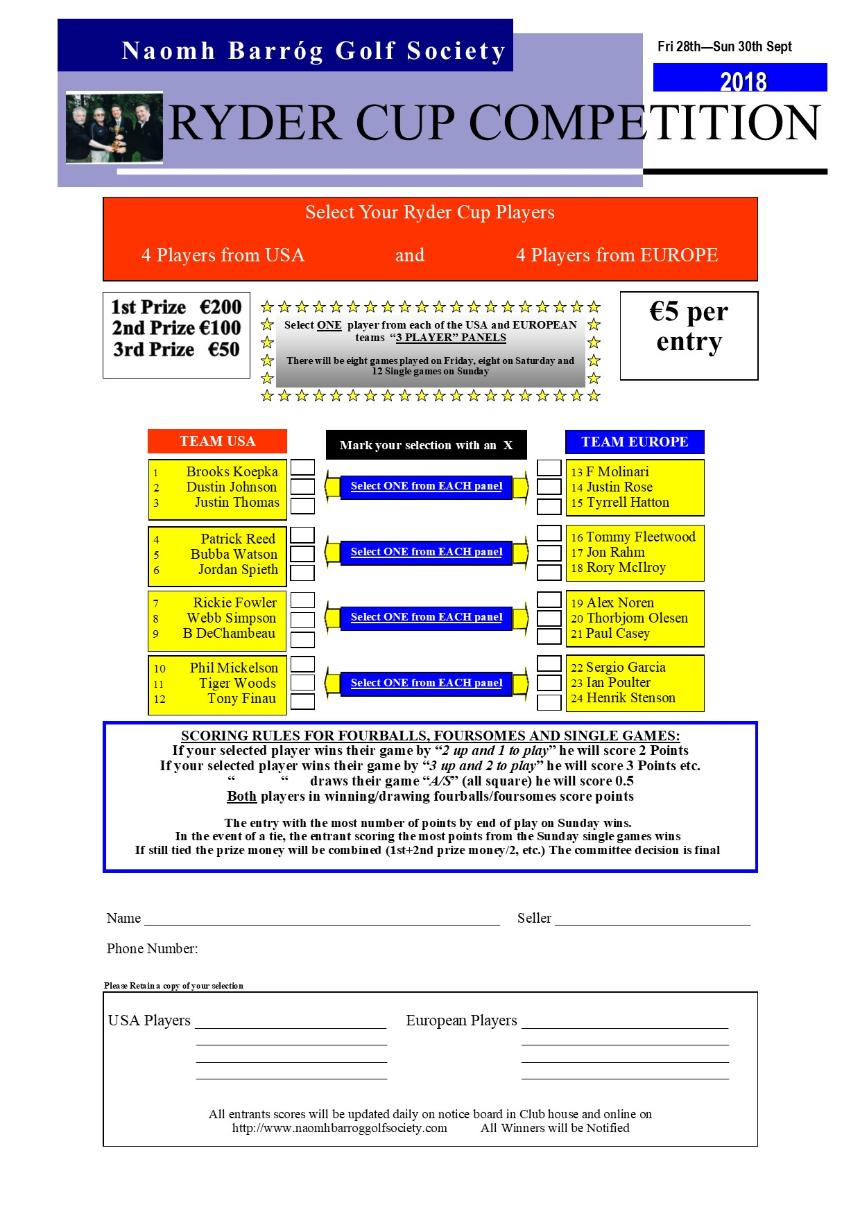 Andy Cassidy's Captain's Day - Balbriggan GC - 14th September 2018
A big congratulations to Liam Mulryan Overall winner in Donabate and the first member in the history of the society to score a
Hole in 1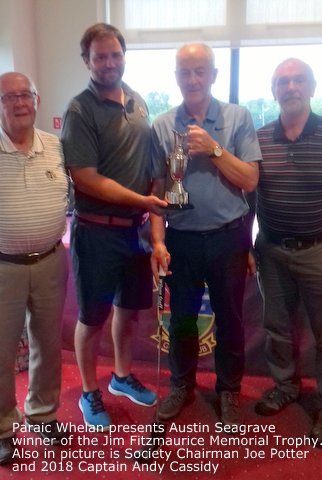 Well done and congrats to Paraic Whelan winner is Sir Bob Lands Captain's Prize.
Also congrats to Paul Ryan this year's Golfer of the Year.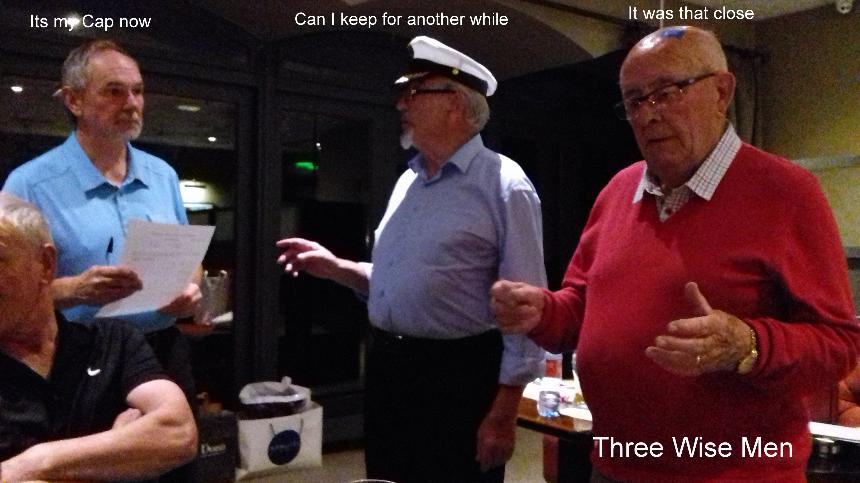 Congratulations to Paul Ryan winner of the 2nd annual Jim Fitzmaurice Memorial Trophy with a score of 36 points. Narrowly beating John Whelan on a count back!

Next outing is to Donabate on Friday 25th August Tee Times from 1:30pm to 2:45pm.

Well here we are again, with another golfing year to look forward to. This years a outings are available here.
This year we will once again be having a Sports Quiz Night on the Friday 31st March 2017. All members are asked to bring a team and a prize for the raffle. Please do bring back any unwanted prizes from last year.